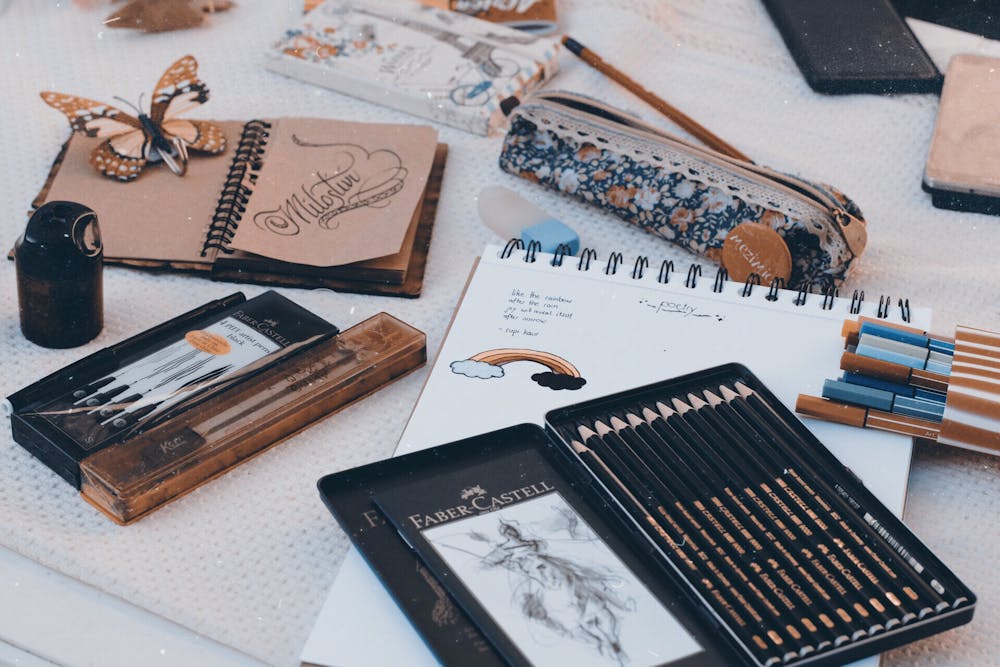 March really got away from me, guys. While I did work on my #Create2019 series, I didn't give it nearly the time or the effort that I wanted to. We had so much going on, and it is really hard to try and draw with a 13 month old wanting to sit on your lap every time you pull out the paper, pens, and colored pencils. It also just so happens that every time I pull out all of said things, the other 3 children want to join in on the activity. Not a bad thing, but it is terribly distracting. And, not to mention, after sitting at the kitchen table homeschooling for a good portion of the day, I really like to spend some of my time elsewhere in the house. 😅
In case you didn't pick up on the large hint I just dropped (and the picture at the top of the post), my creative endeavor for this month was to get better at drawing. And believe you me, it won't take much for me to improve, because drawing is not my strong suit. I did not inherit the amazing artistic skills of my 2 sisters. I'm creative in a lot of other ways, but drawing is not on my list of things that I'm good at.
That being said, I really, really enjoy doodling here and there. I have this book, How To Draw Modern Florals. I really like it, but it is a little more time consuming.
When I wanted to do something less heavy, I turned to Pinterest. There are some really fun/easy options for how to draw little doodles for bullet journals. These turned out to be my favorite.
Here's my Pinterest board for all the tiny drawings if you want to check it out. Otherwise, you can search for whatever you want and 1,000 different things will pop up. These are the ones I was able to do.
Like I said, not much, and far from perfect. But I did learn a few things about myself. When I'm feeling short on time, and there are a lot of distractions, drawing really stresses me out. However, when the house is dark and quiet, and there are zero distractions, it has the opposite effect. I really enjoy it, and it's a huge stress reliever. I guess there's something to be said about the right place at the right time, huh?
Anyway, I've decided to stretch the whole drawing thing into April, because I didn't get to spend near the time on this project as I would have liked. And while I was originally planning on doing something baking related, Blake and I are doing the 21 Day Fix this month, and what fun is practicing baking if you don't get to eat it? So I'm pushing that back to another month. …Just don't tell Autumn…because the things I want to bake are certainly not 21 Day Fix approved. 😂🍰(I would, right now, like to make the disclaimer that I am not a Beachbody coach, we are only participants, and I only mention it because it's relevant to this specific month). 😅Hopefully later on in the month I can post some more pictures of some other drawings I've done. Hopefully. As always, thanks for coming along for the ride!